Visitors to the Los Angeles area often don't realize the city's best-kept outdoor secret: that there's a fantastic variety of hikes within reach of downtown. Certainly, Griffith Park and Runyon Canyon are beautiful—and they're a couple of the most Instagram-worthy backdrops for day-hikers. But for picturesque trails for every level hiker, as well as smaller daily crowds, the ten "secret" hikes below are perfect for getting outdoors in LA.


1. Placerita Canyon State Park
Running East to West, Placerita Canyon is within the 350-acre Placerita Canyon State Park. Several trails run through the park, offering hikes from less than a mile to more than seven miles in length. The northwest side of the San Gabriel Mountains offers hikers shade in the oak woodlands and seasonal streams lined with sycamore and willow trees. Natural greenery and a trail for every skill level are just a taste of what hikers can find in the park. If you're a fan of history, be sure to hike the Placerita Nature Center loop. Almost a mile and a half long, the trail features the famous "Oak of the Golden Dream", the location where Californian gold was first discovered in 1842. If you'd like to know more, stop by the park's Nature Center for a detailed brochure detailing some of California's most compelling historic sites.
2. La Tuna Canyon Park
Thanks to the relatively easy access to the upper Verdugo Mountains, La Tuna Canyon Park is a can't miss location when it comes to trails for the moderately experienced hiker. There is the nearly six-mile fire road La Tuna Canyon Trail Loop, or the eight-mile out-and-back Stough Canyon Trail to Verdugo Peak. Elevation gains exceed 1400', so expect your calves to burn. Birdseye views of the San Gabriel Mountains, San Fernando Valley, and downtown Los Angeles reward the determined hiker. Parking and picnic tables are available at the trailhead before you begin your trek upwards.
3. Topanga State Park
Known as the "world's largest wildland within the boundaries of a major city" the Topanga State Park sits within the Santa Monica Mountains. With Topanga Canyon to the west and Rustic Canyon to the east, Topanga State Park provides hikers with views of sedimentary formations, earthquake faults, and volcanic intrusions. Overall, the park has 36 miles of trails ranging from easy to difficult. The Trippet Ranch, Eagle Rock, and Temescal Peak Loop are challenging hikes with little shade, but the wildflowers, wildlife, and the photogenic backdrops of the natural California countryside make the hikes well worth the effort. Due to the recent fires, check local websites to make sure your desired trail isn't under any temporarily closed-off areas.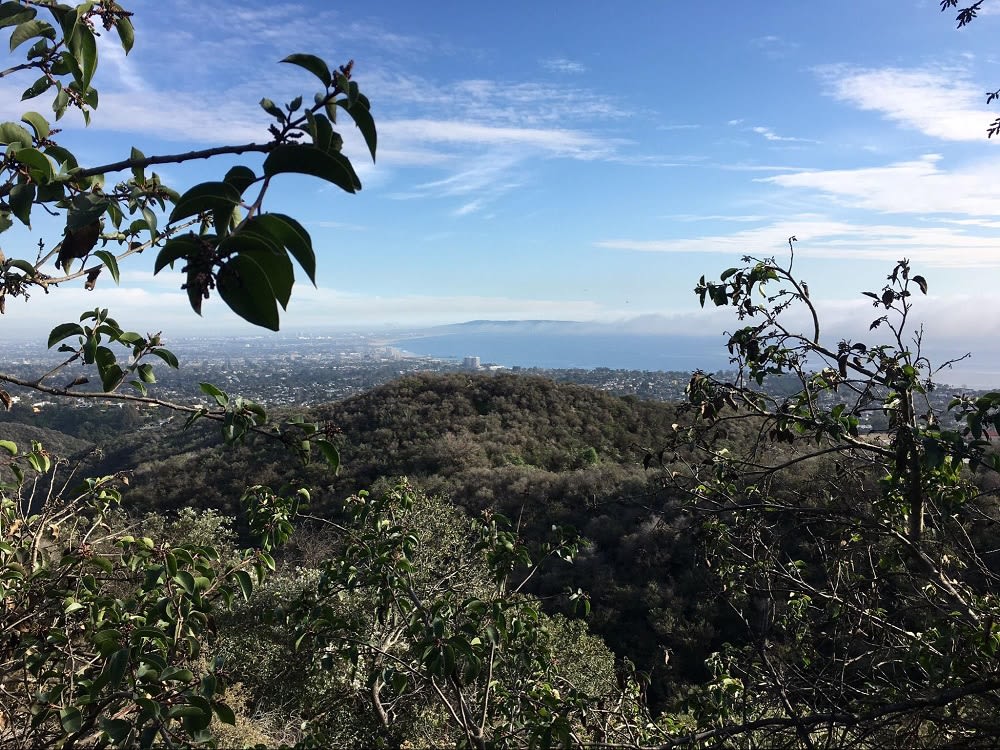 4. Marvin Braude Mulholland Gateway Park
Connecting Topanga State Park and the 20,000-acre "Big Wild", the Marvin Braude Mulholland Gateway Park is considered one of the most user-friendly sections of the Santa Monica Mountains. The park is named for the former LA councilman who fought to preserve a 1500-acre tract of wildland above the unpaved portion of Mulholland Drive. Visitors will appreciate the "Lower Hectic Trail," an out-and-back hike clocking in at just over two miles. It's a moderate hike with an option to loop through Topanga State Park and extend the hike to over three and a half miles. Keep in mind, this loop is best utilized starting in April and stretching through September.
5. Westridge Canyonback Wilderness Park
The Westridge Canyonback Wilderness Park is a 1500-acre tract of open space available to hikers. As you're walking through the park, you hardly feel as if you're so close to a major metropolis. For a moderate loop excursion, hike the Canyonback Nike Trail Loop. This six-mile outing is guaranteed to give you a burn with more than 1000' of gained elevation—all while witnessing gorgeous ocean and valley views. Make sure to bring water and a camera when you go on this adventure.
6. Franklin Canyon Park
At the geographical center of Los Angeles is the Franklin Canyon Park. The park covers more than 600 acres of chaparral and grasslands near Benedict Canyon. Five miles of hiking trails are featured, including the Hastain Trail loop. Just over two miles of a moderate/difficult trail stretches upwards at first, climbing chaparral blanketed hill towards a scenic overlook, and wrapping up with a short descent near the Doherty House. The main feature of the trail is the three-mile lake, which serves as a permanent and seasonal habitat for bird species in the Pacific Flyway.
7. Sheep Mountain Wilderness
With more than 40,000-acres, the Sheep Mountain Wilderness is a beautiful chunk of the San Gabriel National Monument. The trailhead elevation ranges from 2000'-4000', with the wilderness heights reaching over 10,000'.

The most notable trail is the Bridge to Nowhere, via East Fork and Big Horn Mine Trail. The first is a nine and a half-mile out-and-back trail, which gains more than 1000' in elevation along the East Fork section of the San Gabriel River. The hike is named for the bridge it features, the Bridge to Nowhere, originally built in 1936 in an attempt to form a road over the East Fork. The road got washed out, and ultimately the project was a failure—though the bridge remains standing. Wherever you go in the wilderness, wear proper hiking footwear. This trail is prone to washouts, has multiple river crossings, and can get a little squirrelly when you're not outfitted correctly.
8. Los Angeles Arboretum
Though this trail doesn't lead you up and down the side of a canyon, the nearly two-mile loop is an excellent alternative for getting outside when you're short on time. The Los Angeles Arboretum is 127 acres of beautiful public space nestled in Arcadia. Following the natural landscapes and historic features showcased in the arboretum, the trail features a botanical garden with a multitude of subsections. Waterfront views are present with Baldwin Lake, Tallac Knoll, and the Meyberg Waterfall.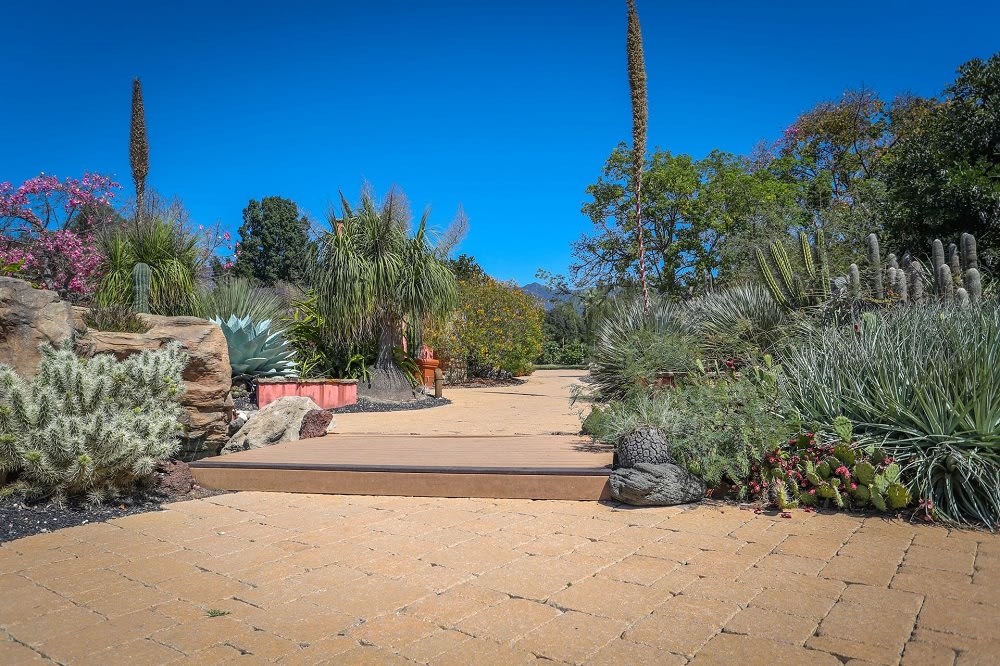 9. Aliso Canyon
Anyone hiking in Southern California knows they're in for a sun-soaked trek more often than not. However, enjoying Aliso Canyon near Granada Hills (and the corresponding Aliso Canyon Trail) means using a mostly undeveloped space, which provides sections of the trail with much-needed shade. Kids and leashed dogs will appreciate the easy walk with a mellow elevation gain, topping out at 370' above sea level. Head out and back from the trailhead for a hike stretching almost three and a half miles.
10. Briar Summit Open Space Preserve
The Briar Summit Open Space Preserve is a 52-acre ridge just down Mulholland Drive, not far from Runyon Canyon's north entrance. While less visited than its neighbor, the loop trail is the ideal place to take a short walk on your lunch break or between other LA activities, as it's less than a mile long. Don't be afraid to take on the extra adventure for worthwhile views of Laurel Canyon and Griffith Park peaks in the distance.
Looking at houses for sale in LA?
Hiking is a great way to get outside, enjoy nature, and reduce your stress levels when living in LA. If you're looking for a home a little closer to your favorite hiking spot, contact Jamison Malone for an expert on every neighborhood from Calabasas to Beverly Hills. Working with a knowledgeable local realtor will allow you to spend less time scouring ads and filling out applications—and more time enjoying the process. For the city's best customer service and answers to all your Los Angeles real estate questions, reach out to Jamison and her team today.