The Los Angeles area includes a mixture of vibrant neighborhoods, and distinct cities that give the metropolis its character. Whether you're looking for a bustling, fashionable neighborhood or quiet, seaside luxury, the City of Angels has something for everyone.


1. Calabasas
Calabasas is a tranquil, private suburb located west of the San Fernando Valley and north of the Santa Monica Mountains. It's a short 30 miles to Los Angeles, making it a great neighborhood for those who want both a secluded, laid-back lifestyle in proximity to the big city. Calabasas was incorporated in 1991, but the history of this area dates back much further. A stroll down Calabasas Road in historic Old Town will take you past several old buildings. Old Town boasts some of the region's longest-surviving structures, the most prominent of which is the Leonis Adobe.

This tranquil community is home to a variety of architectural styles, including Spanish, Modern, and Contemporary. If you're looking to buy a home in Calabasas, you can expect to pay an average of $1.4 million. From its top-notch educational institutions to its private, gated communities, it's not hard to understand why people love living here.

Outdoor enthusiasts can take advantage of all that Calabasas and the surrounding areas have to offer. To date, 43% of the land within Calabasas is protected open space, a figure that outshines most other cities in the area. The community is committed to the preservation of open space, granting residents ample opportunities to explore the great outdoors. Malibu Creek State Park is perfect for a variety of outdoor recreational activities, including hiking, fishing, birdwatching, rock climbing, and horseback riding. There are also 15 miles of streamside trail hikes, which weave through impressive oak and sycamore woodlands on chaparral-covered slopes.
2. Woodland Hills
Located north of the Santa Monica Mountains, Woodland Hills is known for its warm summers, family-oriented environment, and laid-back atmosphere. The Woodland Hills neighborhood features a diverse array of architectural styles, ranging from Tudor to Contemporary. The average cost of a home in Woodland Hills is $1 million. This neighborhood features plenty of shops and restaurants, as well as lush outdoor spaces.

Given the proximity to the Santa Monica Mountains, residents of Woodland Hills can take advantage of ample hiking options and plenty of parks. It's a short distance away from some of the county's best beaches, particularly those in Malibu.

As an affluent San Fernando Valley suburb, Woodland Hills is a popular spot for families and professionals. The business development is centered around the Warner Center, which is an expansive development of studios, offices, and industrial buildings. Single-family homes and low-rise apartment complexes also surround Warner Center, making it a perfect option for those who want to live close to the hustle and bustle of city life.

Woodland Hills' Westfield Topanga Mall is among the best places to shop in the San Fernando Valley. The mall spreads over 2.1 million square feet and houses a variety of anchor stores, including Macy's, Neiman Marcus, Nordstrom, and Target, as well as a number of luxury retailers like Burberry and Versace.
3. Malibu
Malibu is known for its miles of coastline and Mediterranean climate. With a population of just over 12,000, this city has a small-town charm and a tight-knit sense of community. Although Malibu was not incorporated until 1991, the history of Malibu stretches back long before that. In 1982, an esteemed businessman named Frederick Rindge purchased the land in Malibu for only $10 an acre. He fell in love with the extraordinary natural beauty, which spanned over 20 miles long and two miles wide. Over the years, Malibu has become a desirable and illustrious place to call home.

This town is perfect for those who prefer a secluded, laid-back lifestyle with proximity to the mountains. Although, with an average home price of $3.6 million, living in Malibu certainly isn't for everyone. Malibu residents get to experience beautiful beaches and close access to The Santa Monica Mountains, which have more than 500 miles of trails for you to explore.

If you love year-round sunshine and have a luxurious budget, moving to Malibu might be the perfect choice for you. Malibu gets an average of 281 sunny days per year, which is exceptionally higher than the national average. Plus, the average temperature in Malibu doesn't dip below 49 degrees, with average daily highs in the mid-70s during the summer.
4. Hollywood Hills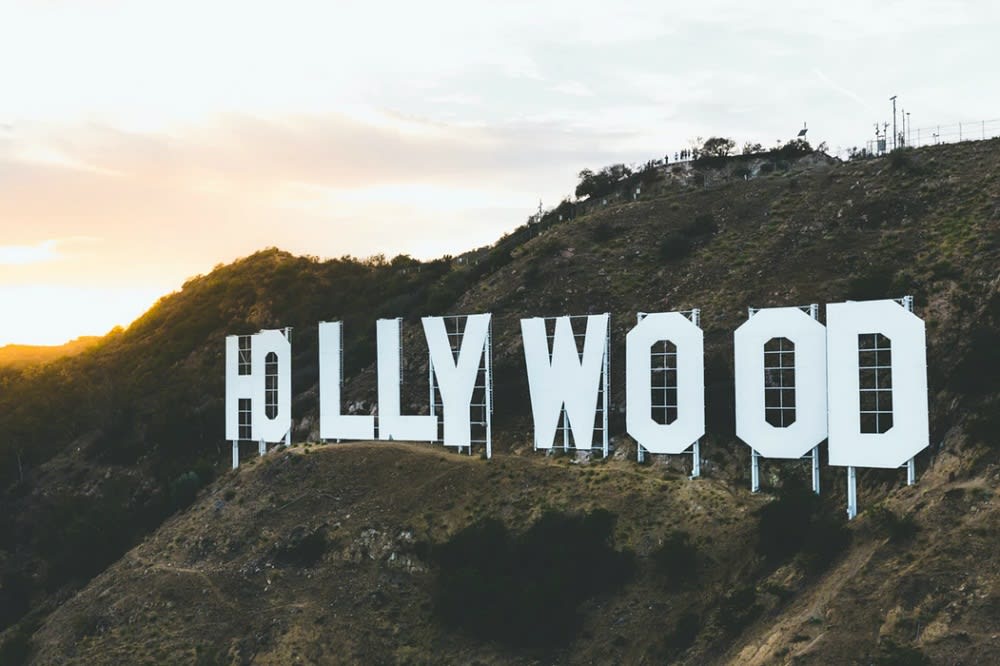 If you prefer elevated views of the oceanfront, you'll fall in love with Hollywood Hills. The Hollywood Hills neighborhood is adored for its panoramic views and proximity to nature and is divided into east and west halves, each comprising several neighborhoods. In addition to the unbeatable views, residents enjoy a sense of solace and seclusion, despite being only minutes away from the vast city below.

A drive through the Hollywood Hills boasts varied architectural styles, including Spanish, Mid-Century Modern, bungalows, and modern-style homes. The average price of a home in the Hollywood Hills is $2.4 million, and the neighborhood development was originally referred to as Hollywoodland. The development of Hollywoodland began in 1923 and quickly became home to many notable movie stars and musicians. In 1923, the famous sign, which originally read "Hollywoodland," was first built to advertise the name of the new housing development.

While the Hollywood Hills neighborhood is still home to celebrities, it has attracted a wide range of other people. This ranges from retirees looking to settle down to families searching for a safe place to raise their children. Other residents include artists, writers, and studio executives. Due to the diversity of its residents, the homes vary from trophy mansions to funky bungalows.
5. Beverly Hills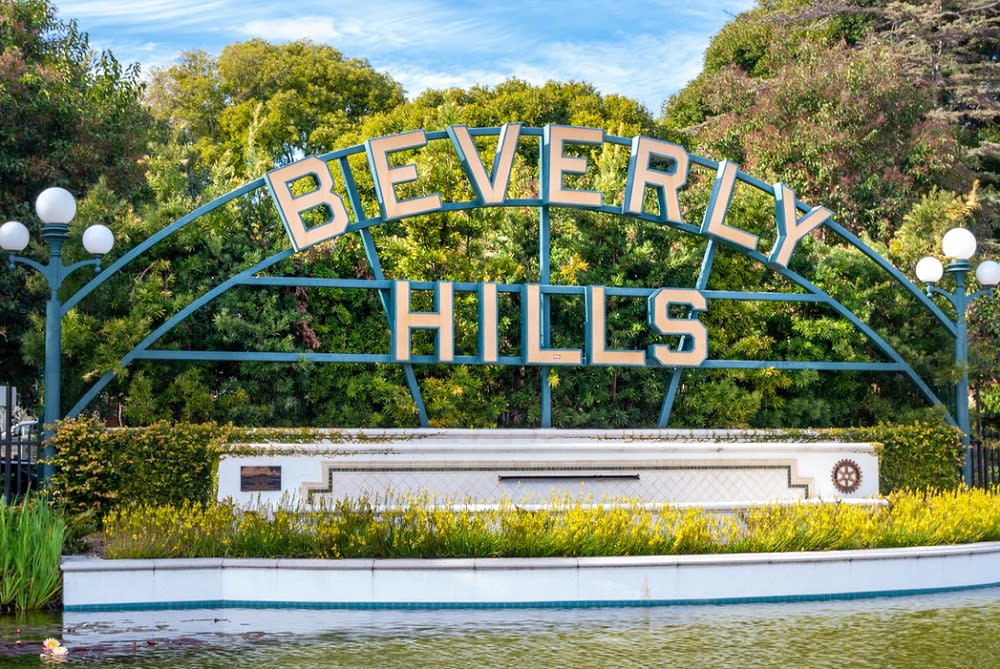 Beverly Hills has long captured global attention with its glitz and glamour and remains a highly sought-after place to eat, work, and play. In the 1950s, Rodeo Drive was established and rapidly became a destination for the elite. Nestled in the center of Beverly Hills, Rodeo Drive is one of the world's most exclusive luxury destinations for shopping and eating.

Beverly Hills has plenty to offer for those who are lucky enough to reside here. A drive through the neighborhood will showcase palm tree-lined streets and immaculate homes in a variety of architectural styles. Some of the most popular styles represented in Beverly Hills include American Colonial, Neoclassical, Cape Cod, and Neo-Colonial. With the average cost of a home being $3.7 million, living in Beverly Hills comes with a price tag.

This California city is served by the Beverly Hills Unified School District, which is nationally recognized as a leader in education, and they have consistently ranked above the national average on achievement tests. This city is also home to a handful of private schools, which enables parents to choose what type of education works best for their children. Residents of Beverly Hills also enjoy the central location of the neighborhood and easy access to other parts of the city. The community is conveniently located between Los Angeles and West Hollywood and is surrounded by Santa Monica and Bel-Air.

If you're searching for a luxury home near Los Angeles, contact Jamison Malone today. Whether you're shopping for a vacation rental or a forever home, Jamison can walk you through the process from start to finish and help you find a luxurious house that truly feels like home.